| | |
| --- | --- |
| | George R. Dale |
Scrapbook of News Clippings

A valued family treasure is the scrapbook that chronicles the trials and tribulations of Grandpa Dale. This is an amazing collection of news articles, telegrams, and correspondence from all across the country! Click here or on the picture to see the articles.
Major Articles
I have two fascinating articles about Grandpa Dale (on the right in this photo). The American Mercury article (9 pages) gives you a glimpse of this amazing man. For the whole story, read the Schwartz paper (163 pages).
After his publishing career, Grandpa served a term as Mayor of Muncie Indiana. As a teaser, here is the final page of the Schwartz paper:
Editor:

I was a hell of a good mayor. I flushed their sewers, gathered their dead dogs and cats, collected their garbage and ashes, put their bootleggers in jail, and let the bankers and chamber of commerce run loose.

But honestly, I would rather be mayor of Lincoln (Ind.) or Grassy Point (N.Y.) than mayor of Muncie. The sewers in those places are less complicated, there is no city planning commission to worry the mayor about filling station sites and there's a stove to spit at in the wintertime. The simple life isn't so simple after all.

I hanker for the homely virtues of a Lincoln or a Grassy Point, where society adjusts itself admirably without even a constable for a referee and whose humble environments incubate great newspapermen and great statesmen.

George R. Dale

Here is a copy of George Dale's pardon from FDR!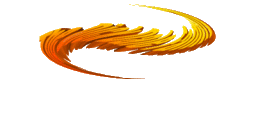 8 August 2010